In 2017, authors Ahmet Incekara, Tugba Guz, and Gulden Sengun published a report in the Journal of Economics, Finance, and Accounting on the status of technological advancement around the world. The Technology Achievement Index (TAI) is a composite index that was originally used in 2002, to evaluate technological progress country-by-country. This latest report uses data from 2016 to evaluate the technological status of 105 countries.
The index is built from a number of measures, including such things as the rate at which patents are granted, the pervasiveness of internet use, the pervasiveness of telephone use, and electricity consumption per capita. It also takes into account the level of educational attainment in the population. In this way, the TAI provides a picture, not just of how technologically advanced a country is, but how well that technology is distributed in its society.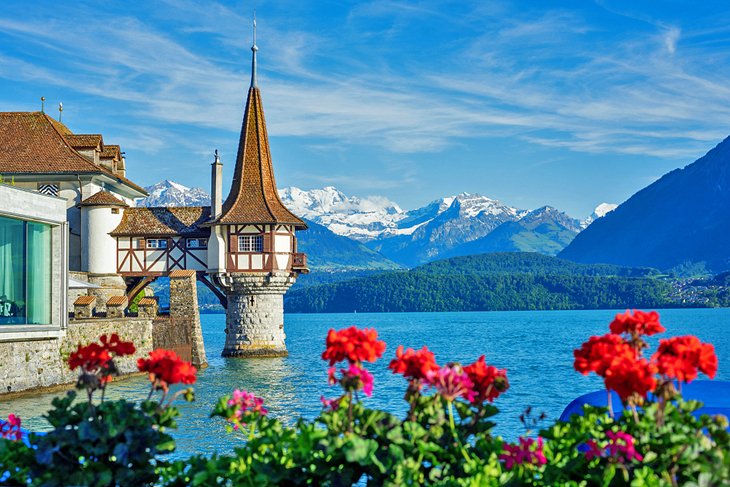 In the 2017 report, Switzerland ranks number 1 on the TAI. Ethiopia is at the bottom. America ranks 10th, behind South Korea and 2 of the 5 Scandinavian countries. It is worth noting that all 5 of the Scandinavian countries, as well as 8 other European countries, rank above America in the number of patents granted per million people. South Korea ranks higher than America in its percentage of high-technology exports. (Note that Samsung and LG are South Korean companies.) It should also be noted that most of the countries ranked above America, including Switzerland at number 1, have lower electricity consumption per capita than America does. China, incidentally, ranks a rather dismal 62nd on the TAI, reflecting the tremendous inequality in education and access to technology in this "technologically advanced" country.
There are other international indices of technological advancement. There is the U.N.'s Global Innovation Index. America ranks highly on this, at number 4, although still behind Switzerland at the number 1 position. But innovation is not a particularly good measure of the access to technology for a typical resident. The TAI would seem to give us a better picture of how broadly as well as deeply technology has manifested itself in the population.
There are other indices of human well-being by country. There's the Knowledge Index, the Human Development Index, the Human Freedom Index, the Happiness Index, and so on. I thought it would be useful to see how the TAI correlates with some of these others. Let's start with the Knowledge Index. This is an indicator used by the World Bank as a measure of a country's ability to generate, adopt and diffuse knowledge. If we plot the TAI versus the Knowledge Index by country, we get this:
It is very apparent that there is a strong correlation between the two. In a way, this is unsurprising. Both indices take into account education levels. However, notice that the countries with the very highest TAI's are not those with the highest KI's. Switzerland, Luxembourg, and the Netherlands have the highest TAI's. But some of the Scandinavian countries (the yellow dots) beat them on the KI. Notice also that America (the red dot) is by no means the most technologically advanced country by this measure.
The general pattern is obvious. Technologically advanced countries tend to have well-educated, knowledgeable residents.
The Human Development Index is a broader measure of human well-being by country, taking into account life expectancy, economic prosperity, and social support. The Inequality-adjusted HDI is an even better measure, giving us a picture of the typical person's well-being. So let's see how the TAI relates to the IHDI:
The correlation, if anything, is even stronger here. Residents of technologically advanced countries tend to be healthier, more prosperous, and have better social support. Again, the highest-ranking countries on the TAI, Switzerland, Luxembourg, and the Netherlands, although they do rank highly on the IHDI, are beaten by some of the Scandinavian countries, particularly Norway and Finland.
Then there is the Cato Institute's Human Freedom Index. It takes into account such things as the rule of law, religious freedom, property rights, trade freedom, and so on. Let's see how the TAI relates to the Human Freedom Index:
Clearly there is a good correlation, although there is a lot of spread, particularly on the low end of the technology spectrum. High-technology countries score consistently high on the Human Freedom Index. Switzerland, which has the highest TAI, has the second highest Human Freedom Index. However, among the countries with moderate levels of technology, there is tremendous variation on the HFI. For example, out of 101 countries, Saudi Arabia, at 46th on the TAI, actually ranks a little higher than Portugal, at 49th. Yet Portugal ranks 25th on the Human Freedom Index. Saudi Arabia ranks a dismal 99th. This illustrates that moderate technology achievement in itself does not guarantee a very free society. Remember that the TAI takes into account how WIDELY technology is distributed in the society. This is why China's TAI is so dismal. If technology is not widely available, human freedom may suffer.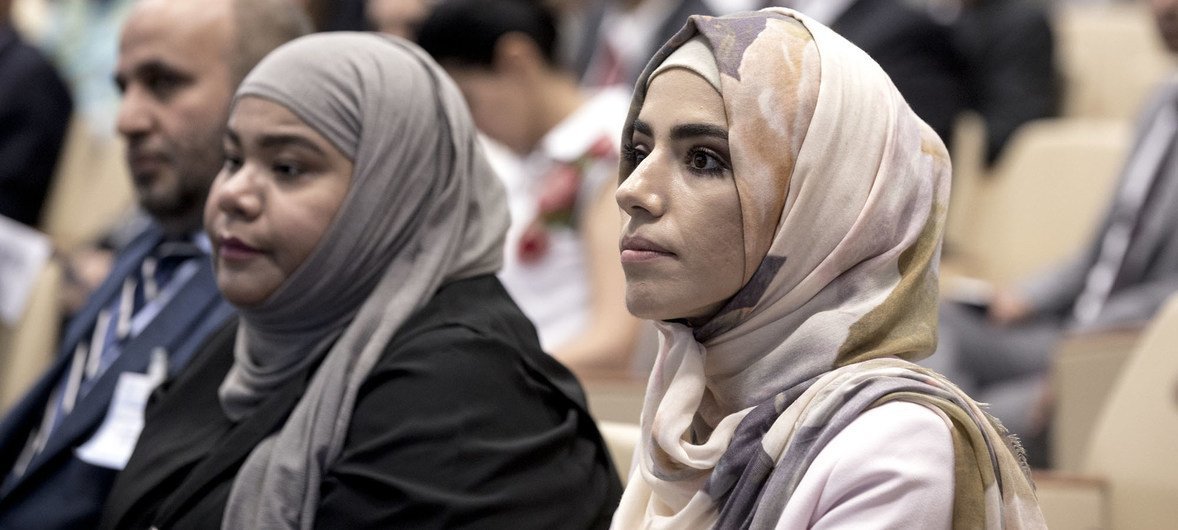 Finally, there is the Sustainable Solutions Network's Happiness Index. Happiness may seem like a very subjective thing to try to measure. Feelings of sadness, lethargy, and distress are of course subjective, and together are called "negative affect." The opposite is positive affect, and positive affect doesn't vary that much among countries. A person living in a dictatorship and drinking out of a nearby gutter may be almost as "happy" in this sense as one living in a democracy and enjoying lots of modern conveniences. This kind of "happiness" is very much influenced by expectations. A person growing up in a society in which many children die before the age of 5 may be habituated to such tragedies, and consider them to be just part of normal living. A better measure of relative happiness across countries is what the SSN calls "life evaluation." This takes into account such things as social support, freedom to make life choices, generosity, and perceptions of corruption. They also incorporate objective measures such as life expectancy and GDP per capita. So let's see how the TAI relates to the Happiness Index by country:
Another good correlation. The most technologically advanced countries tend to be the ones whose residents give good life evaluations. Among 99 countries, Switzerland has the highest TAI, and it ranks 3rd on the Happiness Index, at 7.56. Zimbabwe has the lowest Happiness Index, at 3.3, and ranks 90th on the TAI. The 5 Scandinavian countries rank highly on the Happiness Index, with Finland at the top, and all have TAI's above 0.55.
Notice that in all of these cases, there is not a sudden shift from low-technology, poor, unhappy countries to high-technology, wealthy, happy countries. The world cannot be split into technologically backward countries and technologically advanced countries. There is a continuum, and the continuum in technology is reflected in a continuum of human well-being. This can be better illustrated by examining 3 countries: Ethiopia, Romania, and Sweden. Ethiopia ranks last on the TAI. Romania is at 54th, and Sweden at 4th. Out of 100 countries, Ethiopia ranks 94th on the Happiness Index. Romania ranks 41st, and Sweden ranks 7th. 85% of Ethiopia's labor force is involved in agriculture. The GDP per capita is only $858. The World Bank considers Ethiopia to be one of the most educationally disadvantaged countries in the world. Ethiopia has been plagued by wars and unrest. In Romania, about 26% of the population is employed in agriculture. Romania has a growing middle class and is one of the largest electronics producers in Eastern Europe. The GDP per capita is $12,920. Education to the secondary level is free but only 15% of the adult population has a college degree. Sweden has a highly developed middle class and only 2% of the population is employed in agriculture. Sweden is a big exporter of telecommunications technology and Sweden's engineering sector accounts for half of output. The GDP per capita is $51,610. Sweden's educational system is highly ranked. At least 40% of Swedes aged 30-34 have college degrees.
This illustrates that technological advancement and its benefits fall along a gradient. Nor is it a matter of geography. Many technologically backward countries are on the African continent, but certainly not all. Out of 99 countries, Pakistan ranks 95th on the TAI, and Bangladesh 94th. And then there is India. India is a particularly interesting case, because it is often touted as a technological and economic powerhouse. In fact, India is ranked 88th on the TAI. Out of 135 countries it is ranked 110th on the Knowledge Index. Out of 153 countries it is ranked 105th on the Inequality-adjusted Human Development Index. Out of 161 countries it is ranked 110th on the Human Freedom Index. And out of 153 countries it is ranked 144th on the Happiness Index. The problem with India is the same problem with many undeveloped and developing countries. Inequality. A few Indians are highly educated and prosperous. But the vast majority of its 1.3 billion people do not enjoy a high standard of living. About a quarter of the population and about 35% of females are illiterate. Only 8% of the adult population has a college degree. Huge numbers of people do not enjoy electricity or sewerage treatment. India's total electricity consumption is the third highest in the world, yet if we look at consumption PER CAPITA, it is less than that of countries like Guyana and Jamaica. Technological achievement in India is deep, but not broad. Its massive inequality is typical of poor countries, and by many measures, India is still a poor, unhappy country.
Another interesting case is South Korea. Until 1987 it was still an autocracy. Over the next 10 years it transitioned to democracy, and is now rated as a full democracy by the Economist Intelligence Unit. (America is rated as a flawed democracy.) Although it still suffers from political corruption, it has become a highly advanced country technologically, and an economic powerhouse. In 70 years, from 1950 to 2020, the mortality rate in South Korea for children under 5 dropped 99%(!) and is now less than half of that for America. South Korea ranks 8th on the Technology Achievement Index (above America), 31st on the Knowledge Economic Index, 24th on the Inequality-adjusted Human Development Index, 25th on the Human Freedom Index. Out of 153 countries it ranks 61st on the Happiness Index. On healthy life expectancy it ranks 12th, well above America. It suffers on the Happiness Index from poor ratings on generosity and freedom to make life choices. South Korea still has a lot of work to do, but it has come a long way in a short period of time, due to its embrace of technology.
To illustrate one important aspect of human well-being, we can plot the TAI versus the mortality rate of children below 5 by country. This is a fairly straightforward, objective measure of human well being that virtually everyone can agree on. No one wants to see small children die. When we do this, we get this:
Among 100 countries, Cameroon has the highest mortality rate for children under 5. It ranks 93rd on the TAI. Iceland has the lowest rate. It ranks 21st on the TAI. The mortality rate for children under 5 in Cameroon is 38 TIMES that of Iceland. Many similar graphs could be generated, showing the relationship of various straightforward, objective measures of human health and well-being to technological advancement. Incidentally, 45 countries now have a mortality rate for children under 5 BELOW that of America, including virtually all of Europe and 3 Asian countries.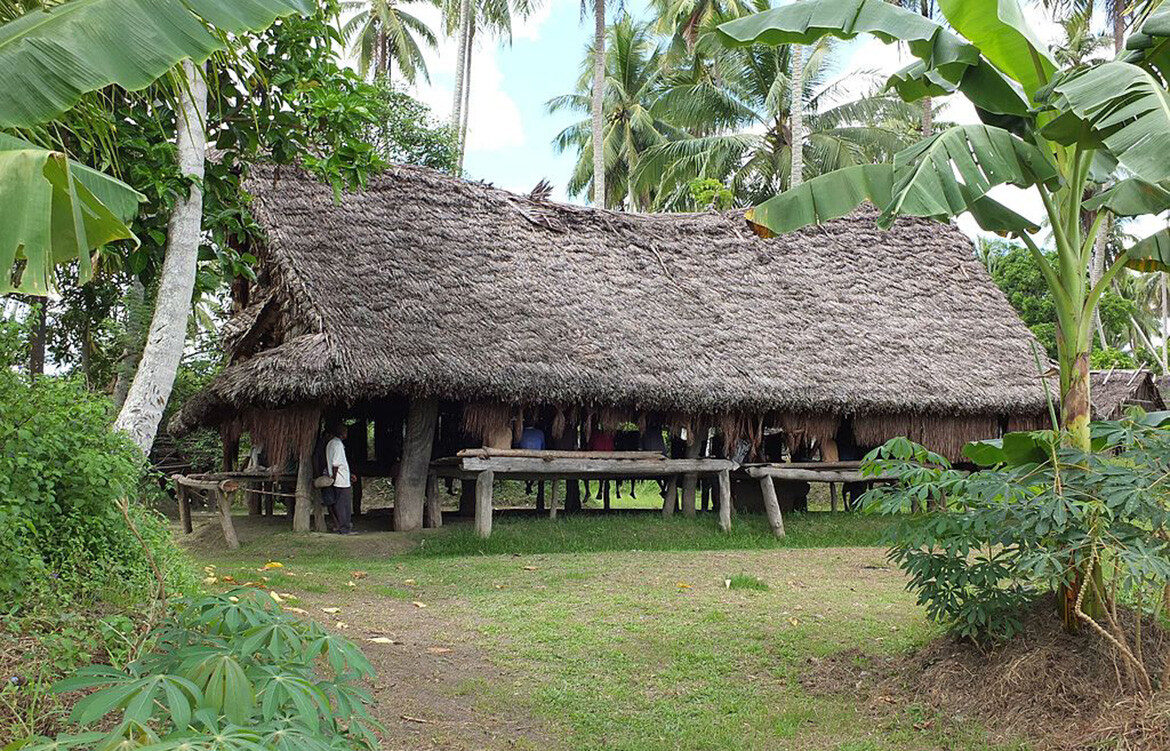 The reason I have gone through this little exercise is that there seems to be a lot of moaning in America about the evils of technology. Most of it seems to come from people who have ready access to modern conveniences, not to mention 21st-century communications technology. Honestly, there is nothing stopping most anyone from emigrating to any number of third world countries, if they believe freedom from technology equates to some sort of paradise. They can live the way our ancestors did, without access to chlorinated water, refrigeration, sewerage treatment, or advanced weather prediction.
More than that, I find that many if not most Americans take all of this scientific advancement and technology very much for granted. Many seem to long for a "simple" life. In the 1960's, many young people moved into very rural environments, establishing communes and living "off the grid." They soon discovered the joys of hepatitis and painful (not to mention potentially dangerous) natural childbirth.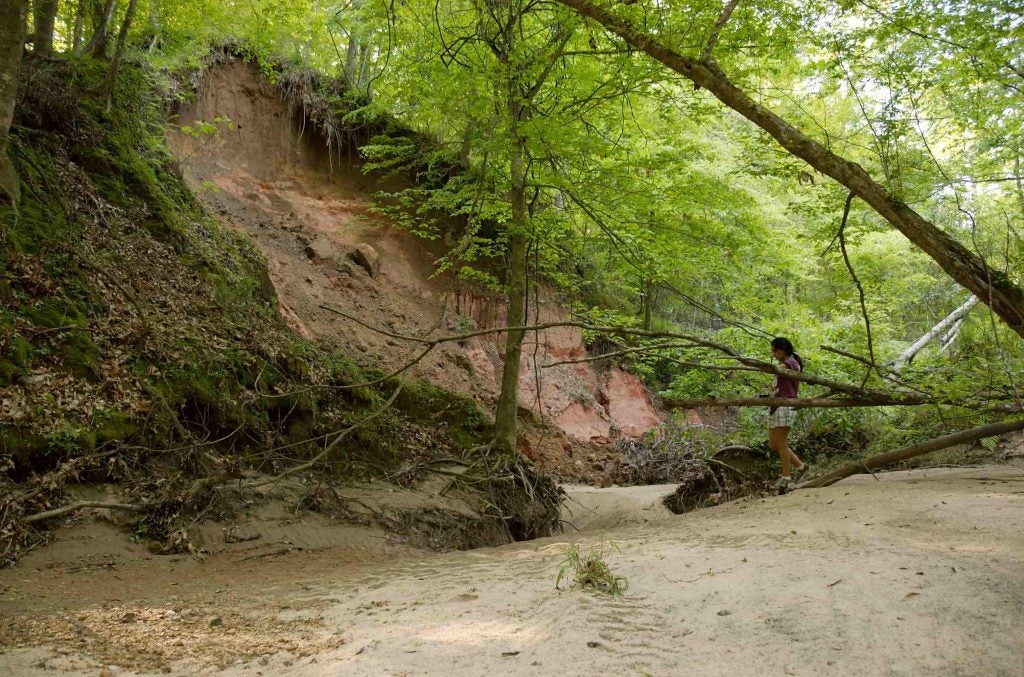 Don't misunderstand me. Henry Thoreau was a big influence on me. I have spent much of my life cavorting through fields, swamps, mountains, and deserts. I once had a job in which spent my time from sunrise to sunset in the woods, completely alone, so much so that I began to lose track of what day of the week it was. I live in a small town and would actually prefer to live in the country. But being close to nature and rejecting science and technology wholesale are two very different things. Science and technology have made us happier and healthier so that we can appreciate nature all the more.
The most disturbing thing about all of this is that despite the mountain of indisputable evidence for the benefits of science and technology, so many Americans seem to prefer magical thinking to scientific consensus. There has quite definitely been a failure of our educational and media system to give Americans a firm grasp of the results of centuries of scientific and technological advancement on their lives.